Free Taster Webinar  25th February 2018 10am-12pm GMT 
The Floreo MRCS OSCE Preparation Course is carefully designed to equip you with the knowledge and skills needed to pass the Intercollegiate MRCS OSCE Part B examination. It is the first ever online programme available to assist candidates from across the world in achieving this major milestone in their careers as surgeons – attaining a coveted membership of the British Royal College of Surgeons.
From the comfort of your own home you will be familiarised with the MRCS Part B's style of examination, allowing you to answer challenging questions comfortably and approach OSCE scenarios with confidence. Following access to a comprehensive set of pre-course online learning resources, participants will attend a two-day series of tailored interactive online sessions, in which they will receive: a comprehensive overview of the exam by a qualified examiner; four 3-hour interactive webinars covering MRCS modules and key specialty topics; and personalised feedback from specialty- specific instructors.
The MRCS OSCE (Objective Structured Clinical Examination) is an essential achievement for completion of core surgical training and is a mandatory element for progression to higher specialty training. It is open to anyone who has passed the MRCS Parts 1 and 2 or Part A written exam.
The MRCS OSCE is made up of 18 stations divided into two broad components: knowledge and skills. The knowledge component is made up of eight stations: three anatomy; two pathology; and three critical care and applied surgical science. The skills component is made up of 10 stations: four communication; four physical examination; and two generic surgical skills. The communication skills area involves two history taking and two information giving components (such as referral, breaking bad news, and consent).
Candidates must pass both the knowledge and skills components to pass the MRCS Part B OSCE exam.
Floreo Associates was founded by a team with over 30 years of shared experience in Further Education, Vocational Training and International Consultancy. The company engages with a wide network of consultants, independent trainers and public institutions to design and deliver bespoke and off-the-shelf vocational training programmes across a variety of disciplines and professional fields.
Floreo's domestic activities include specialist Medical and Healthcare-related training, most recently partnering with NHS facilities to develop the most comprehensive commercial Phlebotomy Training provision available in the UK. The company also uses a variety of modern eLearning tools to deliver online programmes aimed at an international audience, including an Online SJT Training Course and a pioneering model for Online MRCOG OSCE Training.
Our Medicine, Healthcare & Clinical Skills division is directed by Dr. R. Khalil, Senior Consultant in the NHS and Fellow of The Royal College of Obstetricians and Gynaecologists.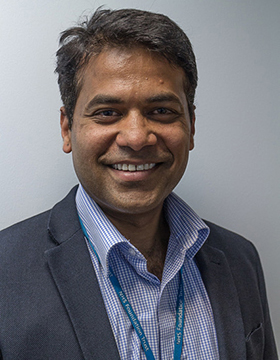 Mr Abdul Syed
Mr Abdul Syed is a Consultant General & Breast Surgeon in Essex, United Kingdom. He qualified in India during the 1990s and completed post graduate training in Surgery in the UK, obtaining Membership and thereafter Fellowship of the Royal College of Surgeons, Edinburgh.
As a teaching lead in his hospital, Abdul has considerable experience in MRCS and FRCS exam training. He has been involved for many years in the teaching of surgical trainees and their preparation for the MRCS Part A and Part B examinations. With colleagues, he has also successfully conducted the basic surgical suturing course for foundation trainees in his deanery. He now joins Floreo, bringing his experience and expertise to teach the Anatomy, Surgical Pathology and Applied Surgical Science modules to MRCS aspirants from around the world.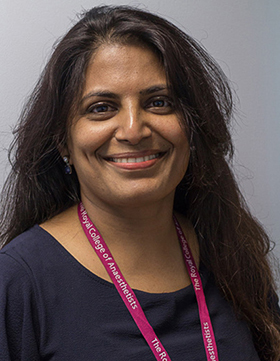 Dr Bobby Krishnachetty
Dr Bobby Krishnachetty is a Consultant Anaesthetist in Essex, United Kingdom. She completed Medical School in India in 1998 before undertaking postgraduate training in Anaesthesia and Intensive Care in the UK. She went on to obtain Fellowship of the Royal College of Anaesthesia and a Postgraduate Certificate in Medical Education.
As a College Tutor for the last four years, Bobby has considerable experience in teaching medical trainees and preparing them for professional exams. She has also conducted FRCA courses for the last six years, achieving much popularity and an impressive pass rate of over 90%. Her book, entitled "The Final FRCA Structured Oral Examination: A Complete Guide", has sold over 1000 copies since publication. Bobby has teamed up with the rest of the faculty and joins Floreo's MRCS OSCE Course, using her skills and experience to lead the teaching of the Critical Care specialty topic.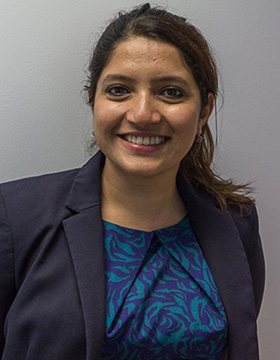 Miss Anokha Oomman
Miss Anokha Oomman is a run-through General Surgery Registrar in the London deanery. She completed her MBBS from King's College London and obtained Membership of the Royal College of Surgeons, Edinburgh.
Anokha has a longstanding passion for teaching and medical education. She has been involved for a number of years in designing, developing and delivering surgical courses for junior doctors and medical students alike. In recognition of her teaching achievements, she became a Fellow of the Higher Education Academy. Anokha is currently pursuing an MSc in Medical Education at the University of Cardiff having successfully completed a Postgraduate Diploma in Medical Education and a Postgraduate Diploma in Clinical Education.
Clinical Knowledge is the sole domain tested in this area (20/20), making it easy to score highly if you are well prepared. It includes not only Surface & Imaging Anatomy but also Regional & Microscopic Anatomy and Embryology related to surgery in the form of Prosections, Real Patients and Images.
This makes up five stations and focuses on Head & Neck Anatomy, Trunk & Thorax, Limbs, Spine & Vasculature and Brain. Surgical Pathology covers Haematology, Immunity, Inflammation, Microbiology and Biochemistry topics.
This area can be tricky if there is a lack of answering strategy. This section makes up five stations and focuses on a wide range of anaesthetic and critical care topics – Cardiac Output, Shock, Renal Replacement Therapy, Acid Base Balance and Brainstem Death, to name a few.
The domains tested are Clinical Knowledge and its application (12/20), Clinical and Technical Skill (4/20) and Professionalism including Decision Making, Problem Solving, Situational Awareness and Judgement, Organisation and Patient Safety (4/20).
Practice is necessary in this area to develop the required standard of communication skills and avoid the use of medical jargon when talking to patients and relatives. This topic consists of two stations where a candidate 'gives and receives information' to patients and relatives and communicates with colleagues, and two stations which assess history taking skills.
Domains tested include Clinical Knowledge and its Application (4/20), Clinical and Technical Skill (8/20), Communication (4/20) and Professionalism (4/20).
There are four clinical examination stations and two procedural skills stations, both requiring a systematic approach. Remember to introduce, wash hands, request permission, expose the clinical area adequately and maintain patient dignity. When examining, request a chaperone for sensitive areas and thank patients at the end.
The weightage of domains here is: Clinical Knowledge and its Application (4/20), Clinical and Technical Skill (0-8/20), Communication (4-12/20) and Professionalism (4-8/20).
Preview 
Online Learning Resources
Subscribers to the Course Package will receive access to a suite of online learning resources, including a pre-course assessment test, study aides and instructional videos, available until two weeks after the date of the last webinar.
Preview of Introductory Video by MRCS Examiner, Mr B. Praveen
Session 1
Introduction, Anatomy & Surgical Pathology - Saturday 5th May 2018, 9am - 12pm GMT+1 (UK Time)
Introduction - Mr A Syed and Dr A Oomman | Video Talk - Mr B V Praveen | How to use webinar effectively - Dr B Krishnachetty | OSCE Demonstration | Anatomy and Surgical Pathology - 6 stations
Session 2
Basic Science & Communication Skills - Saturday 5th May 2018, 2pm - 5pm GMT+1 (UK Time)
Anaesthesia and Critical Care - 3 stations | Communication Skills - 3 stations
Session 3
Introduction to Procedural Skills, Basic Science & Communication Skills - Sunday 6th May 2018, 9am - 12pm GMT+1 (UK Time)
Video demonstration of tips on Procedural Skills | Anaesthesia and Critical Care - 3 stations | Communication Skills - 3 stations
Session 4
Applied Knowledge & Skills - Sunday 6th May 2017, 2pm - 5pm GMT+1 (UK Time)
Anatomy and Surgical Pathology - 2 stations | Anaesthesia and Critical Care - 2 stations | Communication Skills - 2 stations | Feedback & Wrap Up
Course Package

£

300

gbp

5th – 6th May 2018

Pre-Course Online Assessment Tool
Access to Interactive Webinar Series
Access to Online Learning Resources
Floreo Certificate of Attendance
What our
previous delegates 
have to say:
"It was a very enriching experience. It was as if I was attending my Part B examination in real life. I feel more confident now in preparing myself for the examination."
–

Rehan, Sep 2017 Delegate, India
"I was very lucky to be one of the participants for this preparatory course. It was a very good experience in preparing myself to succeed in mrcs part b. Overall, thank you guys!"
–

Dalilah, Sep 2017 Delegate, Malaysia
"The course was very good…it had past year questions explained in a good manner and the same as the exam which people lack when preparing and also the tips and guidelines on the UK that we in Sudan and other countries don't know…plus how to communicate to patients instead of medical jargon"
–

Sami, Sep 2017 Delegate, Sudan
"It should be a mandatory course for all MRCS aspiring candidates. Overall experience was excellent."
–

Anissa, Sep 2017 Delegate, Malaysia
"Very useful to have questions set as practice stations. Helped to identify areas that need further study."
–

Kiran, Sep 2017 Delegate, UK
"Great course!!"
–

Valerie, Sep 2017 Delegate, Singapore